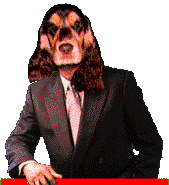 hello...my name is volker

if you like the Woodwyn Web Page

and / or

would like to consider my creating one for you

well...send me some e-mail

if you'd like a bit more information

about me

check out my resume



mail me---->

or

<-----resume


















W o r k E x p e r i e n c e

1999: Director Marketing Communications, Permatex Incorporated
10 Columbus Boulevard, Hartford, CT 06106
Responsibilities: Manage all Permatex advertising, including agency involvement (if any) and acquisitions. Develop advertising proposals for both Permatex and acquisitions. Act as liaison for advertising agencies. Manage all Permatex trade show involvement, including the National Hardware Show, the APAA/ASIA Show, Mid-America Truck Show and the Great American Truck Show. Manage Creative, Packaging and Marketing Services Departments to meet company goals and objectives. Manage assigned expense budgets to meet department and company profit goals. Manage Internet and Intranet sites, associated vendors and domains. Make changes to both, as new information becomes available. Develop, integrate and update acquisition web sites. Manage development of new industrial and international packaging and literature. Manage Permatex Public Relations efforts, including PR agency involvement (if any) for New products, ventures and acquisitions. Develop, manage and implement Permatex e-commerce strategies. Manage and provide e-tailors with necessary graphic materials.
1997-1999: Market Manager-Automotive Aftermarket, Loctite Corporation/Permatex Incorporated
1001 Trout Brook Crossing, Rocky Hill, CT 06067
Responsibilities: Marketing of all Traditional Automotive Accounts (approximately 60% of all AAM sales), promotional activities, internet activities, all automotive advertising including retail and mass merchandisers, automotive trade shows, Sales and Marketing Team for key accounts (APS, Balkamp/NAPA, Carquest, GPI, Mack Trucks...etc. ) Oversee marketing activities for Auto Service Parts business
Loctite automotive brands include: Loctite, Permatex, Simoniz, Alum-A-Seal... etc.
1993-1997: Sr. Designer, Creative Services, Loctite Corporation
1001 Trout Brook Crossing, Rocky Hill, CT 06067
Responsibilities: Conceptualize, design and implement graphic material for Consumer, Industrial and Automotive Markets.
Other responsibilities include computer network administration, design direction for Loctite's Internet Home Page and design direction of Loctite 's first Interactive Multimedia computer program
1993-Present: Free-lance Creative And Marketing Services,
Marketing and design consultation, concept visualization.
Some regular clients include:
Trout & Partners , Ries & Ries, Green Light Media, Top Dog Media, Bellows Design (AT & T, Bellcore), Adesso Design (Subway Sandwiches) .

1987-1993: Design Director, Richardson Design
178 Riverside Avenue, Riverside, CT 06878
Responsibilities: Direct and manage design staff in all forms of advertisement, design, mechanical art, printing , photography, illustration, corporate identity, marketing, client contact, ad placement, billing, new business and correspondence.
Clients included, among others:
Jac Jacobsen Industries (including its individual subsidiaries), James River, Silgan Containers Corporation, Landmark Vineyards, Asea Brown Boveri.
1985-87: Staff Illustrator/Senior Designer, Frank Fatta Graphic Design, Inc.
97 Indian Field Road, Cos Cob, CT 06807
Responsibilities: design, airbrush, retouching, computer typesetting, mechanicals.
Experience with these and other clients:
General Foods, National Football League, Playtex, Nestle.
1983-85: Free-lance artist, Illustrator/Designer for Frank Fatta Design and
Ad Art & Design among others.
1983-85: Teaching Assistantship with Yvonne Anderson In Animation
Rhode Island School of Design
E d u c a t i o n
January 1997: The Hartford Graduate Center in affiliation with
Rensselaer Polytechnic Institute, Hartford, CT
Seeking MBA - Management/Concentration in Marketing
1992: MIT Enterprise Forum Workshop, Cambridge, MA
1981-85: Rhode Island School of Design, Providence, RI
BFA Illustration and Film Animation
1981: School of Visual Arts,. New York, NY

1981: Rombach & Haas, Clock Factory, Schonach, Black Forest
Germany, Woodcarving Apprenticeship


A w a r d s
Loctite Significant Achievement Award , Rocky Hill, CT 1994
Wally Award, Animated Film 1984, Rhode Island Film Society
Made in Rhode Island, Creative College Film, First Prize and Crosby Achievement Award 1984
Old Greenwich Art Society, Merit Scholarship 1981
Museum of Cartoon Art, Port Chester, NY 1981
M i s c e l l a n e o u s
Private Pilot, Single Engine Land Airplane
Fluent in English and German
Computer Literate in Macintosh and Windows PC



Shameless isn't it?


back to woodwyn