Greg's car page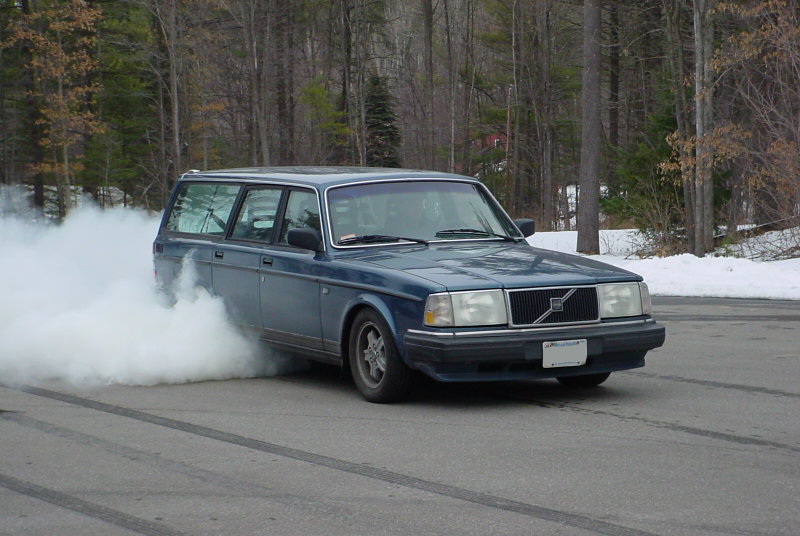 This is my car, a 1990 240DL, now officially a 285DL
Modifications:
Ford 5.0 engine swap, done by Converse Engineering
Engine built from the ground up by Racer Walsh of Jacksonville, FL
- 302 block overbored to 306 ci
- 10:1 compression ratio, stock is 9:1
- TFS Twisted Wedge aluminum heads and TFS Track Heat intake
- Ford T5Z World Class 5 speed manual transmission
- Dual 2.5" exhaust system with one hidden outlet for the ultimate sleeper look
A/C system eliminated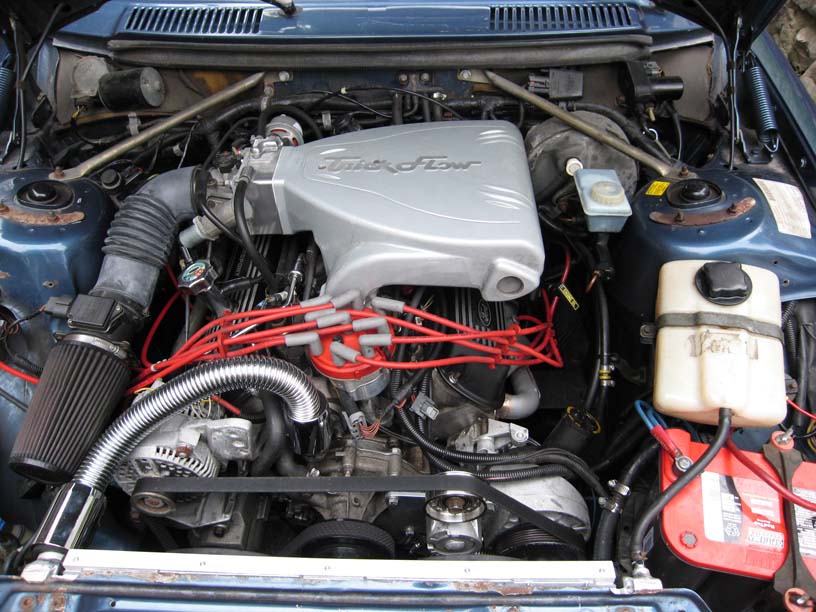 Jamex lowering springs and Bilsteins
IPD sway bars 25/25mm
IPD adjustable panhard rod
Full polyurethane suspension bushings
KVR crossdrilled and gold cad plated rotors and Carbonmetallic pads
IPD SS braided brake hoses
IPD lower chassis braces & strut tower to firewall braces
Turbo 3-gauge cluster with Autometer Cobalt series A/F meter. Picture
17" Canisto wheels from C70, along with GilRacing adapters
Goodyear F1 summer tires size 225/45R17
Clear rear turnsignal lenses, 960 style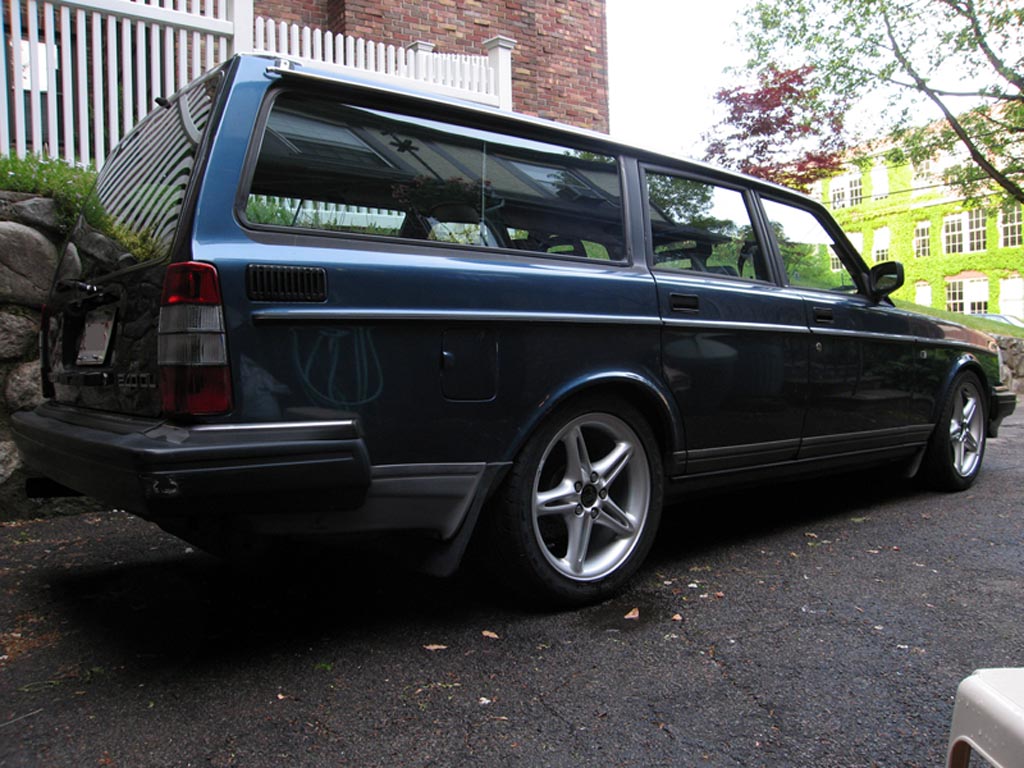 Dyno tuned, 300 rwhp, but the engine was still in cold enrichment mode. That is why the A/F ratio is not ideal for the green run.
HP estimate at the crank when fully warmed up is 350-360.
The Red graph was baseline.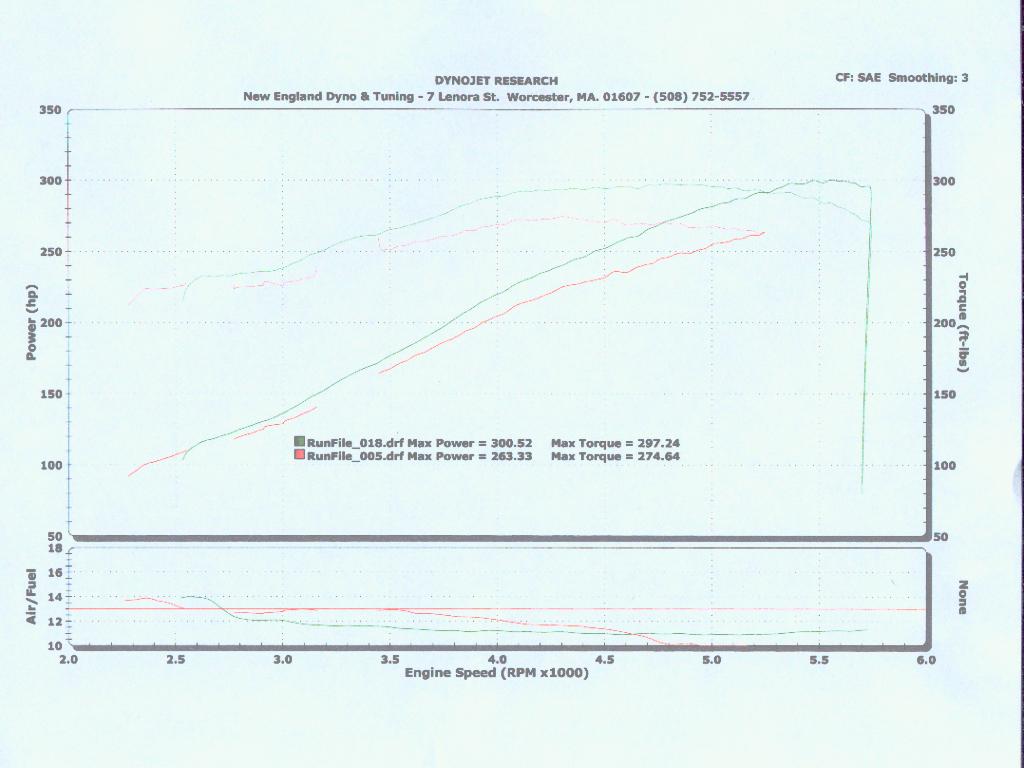 Custom built Howe radiator and dual Spal fans fitted. Controlled by variable speed Spal fan controller.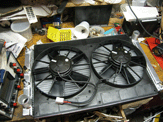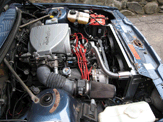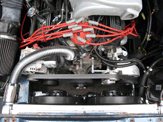 Future mods:
Some kind of heat shielding for the intake
Installation of TrueTrac LSD
Installation of Sparco Flash5 steering wheel
Solid swaybar endlinks
Foglights (in progress) and E-code headlights
Tinted windows, 35%
Seats, maybe Sparco Evo
---
My other car, 1993 944T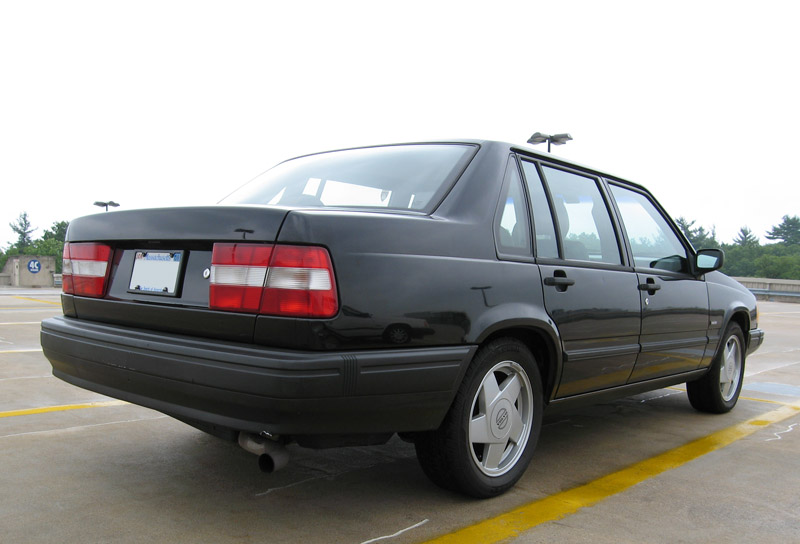 Engine is stock

G-valve set at 12 psi

IPD sway bars 25/25mm, Bilstein HD's in the rear, Konis in front

Solid swaybar endlinks from Kaplhenke Racing

SAM strut brace

960 taillights

Glass moonroof, headliner, pillar covers, and seats from 94 960.
---
My old car, now sold: 1984 242Ti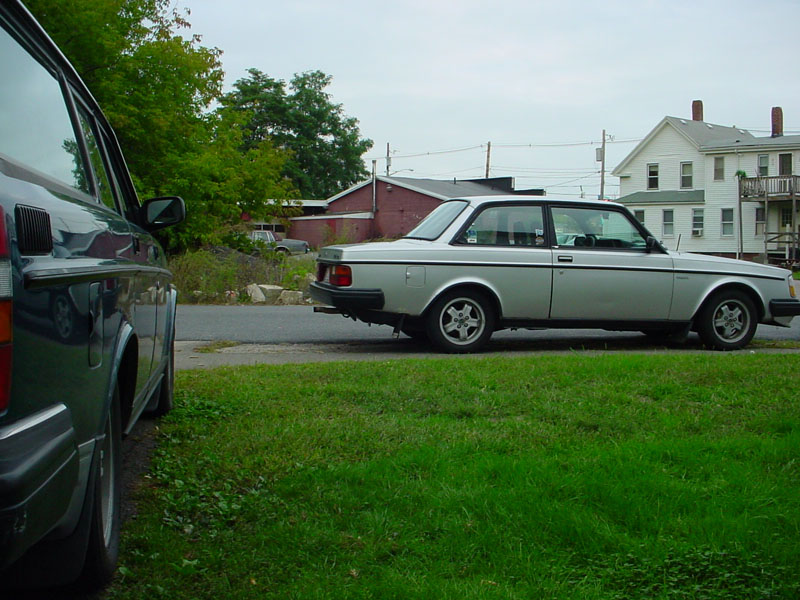 Engine is stock

G-valve set at 13 psi

Custom exhaust, 3" downpipe, 3" cat, 2.5" cat-back, with Magnaflow muffler. Pictures

Eibach springs, KYBs, IPD sway bars 25/25mm and poly torque rod bushings

Momo Runner steering wheel

ATE powerdisk rotors in front with PBR pads

Steve Bucina's strut tower brace

E-code H4 Cibie headlights

A/C removed

Airbox mod for better airflow

Windshield from 91+ with flush trim
---
My first Volvo, 1984 245 DL. Gone, but not forgotten.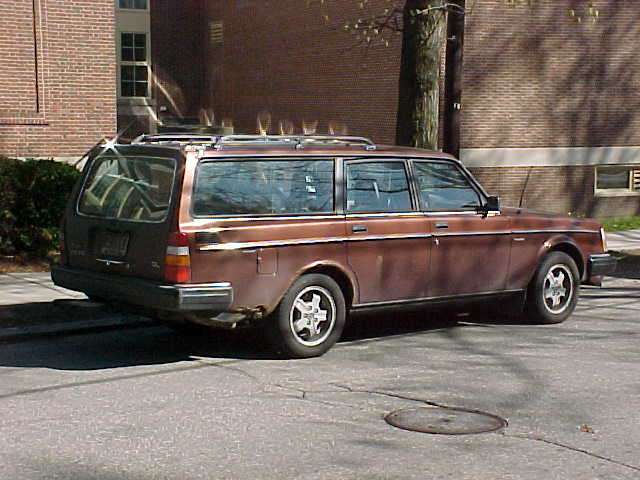 ---