October 2000

Volume 10, Number 6

Masthead - Who we are

Counterpoint - Letters to the Editor
Tony Adamo, Urban Zone Records - Watch for new CD, soon to be released

click on graphic to access:
Jazz Now Direct
CD Store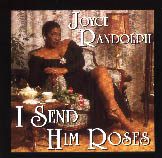 San Francisco Blues Festival

Robert "Bilbo" Walker
Filmore Slim & The Blue Mirrors
The Dynatones
Johnnie Bassett & The Detroit Revue
Shemekia Copeland
Joe Louis Walker & The New Allstars
Roy Tyler & New Directions
Lavay Smith and her Red Hot Skillet Lickers
Roy Gaines
Elvin Bishop with Little Smokey Smothers
Rod Piazza & The Mighty Flyers
Johnny Otis
and many more
Jazz Bridge - A Link to Other Jazz Sites


How did we do?
Send comments to: Jazz Now Interactive
Volume 10, No. 6
Copyright Jazz Now, October 2000 issue, all rights reserved
jazzinfo@jazznow.com
---
Jazz Now Interactive

Back Issues!
A running index of the contents of each Jazz Now
issue since inception is available.
$6.00 each, shipping included.
Available on Macintosh disk or paper.
Back issues of Jazz Now magazine are also available for $5.00 each
or $38.50 per volume including shipping.
Call 1.800.840.0465 to order.

1991
MAY 91 | JULY 91 | AUG 91 | SEP 91 | OCT 91 | NOV 91 | DEC 91

1992
FEB 92 | MAR 92 | APR 92 | MAY 92 | JUN 92 | JUL 92 | AUG 92 | SEP 92 |
OCT 92 | NOV 92 | DEC 92


1993
FEB 93 | MAR 93 | APR 93 | MAY 93 | JUN 93 | JUL 93 | AUG 93 | SEP 93
| OCT 93 | NOV 93 | DEC 93

1994
FEB 94 | MAR 94 | APR 94 | MAY 94 | JUN 94 | JUL 94 | AUG 94 | SEP 94
| OCT 94 | NOV 94 | DEC 94

1995
FEB 95 | MAR 95 | APR 95 | MAY 95 | JUN 95 | JUL 95 | AUG 95 | SEP 95
| OCT 95 | NOV 95 | DEC 95/JAN 96

1996
FEB 96 | MAR 96 | APR 96 | MAY 96 | JUNE 96 | JUL 96 | AUG 96 | SEP/OCT 96 | NOV/DEC 96/JAN 97

1997
FEB 97 | MAR 97 | APR 97 | MAY 97 | JUN 97 | JUL/AUG 97 | SEP 97 | OCT 97 | NOV 97 | DEC 97/JAN 98

1998
FEB 98 | MAR 98 | APR 98 | MAY 98 | JUN 98 | JUL 98 | AUG 98 | SEP 98 |
OCT 98 | NOV 98 | DEC 98/JAN 99


1999
FEB 99 | MAR 99 | APR 99 | MAY 99 | JUN 99 | JUL 99 | AUG 99 | SEP 99 | OCT 99 | NOV 99 | DEC 98/JAN 99

2000
FEB 00 | MAR 00 | MAY 00 | JUN 00 | JUL 00 | AUG 00 | SEP 00 |