Surnames among the Ancestors: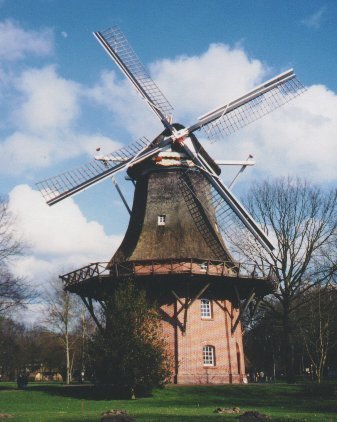 The Berum Mill
"The State of Texas County Court County of Williamson
PERSONALLY APPEARED [Adde Hermann] Kleen, who declaring under oath, that he is the natural born subject of Germany; that he was born in [Berum, German State of] Hannover; that he is 64 years of age; that he emigrated to the United States of America and arrived at the port of Galveston in the State of Texas on or about the 25 day of October A.D. 1872; that it is his bona fide intention to become a Citizen of the United States, and renounce forever all allegiance and fidelity to any foreign Prince, Potentate, State or Sovereignty whatsoever, and particularly all allegiance to the Emperor of Germany and that he will bear true allegiance to the United States, and support the Constitution of the same.
Signed, H. Kleen
Sworn to and subscribed before me this 20th day of April, A.D. 1887 WITNESS, J. W. Houges, Clerk, [seal of the court] of Williamson County, in said State.
By Jno N Ellyson"