Welcome to David's Scrapbook
Page 6 updated 10/26/2003
SCUBA
There was a free intro lesson held at the local YMCA pool
by a local dive club - - so we went -

The session was a brief overview of SCUBA,
the safety aspects, the equipment, and getting wet.
The dive club members were each paired up with two swimmers.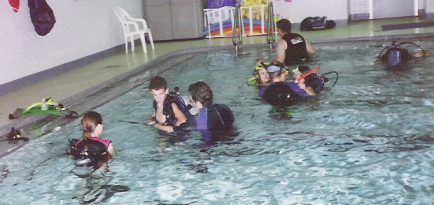 Here we have put on our swim fins,
put on our vests and tanks - and getting instructions.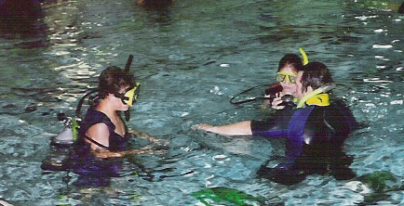 Just getting used to the mask, the tank, and the breathing.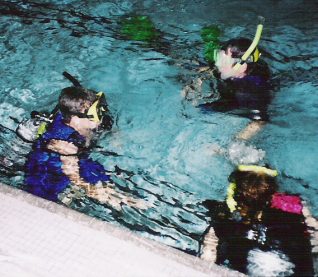 Now it's time for face masks in the water.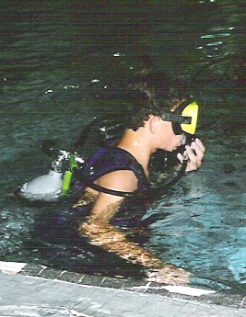 Dive... dive...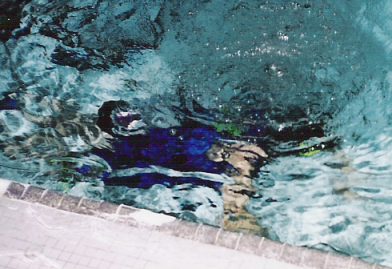 Glub... Glub... Glub...

[ Back to our David'd Home Page ]


Email Comments -

This page was last updated on October 27, 2003 -