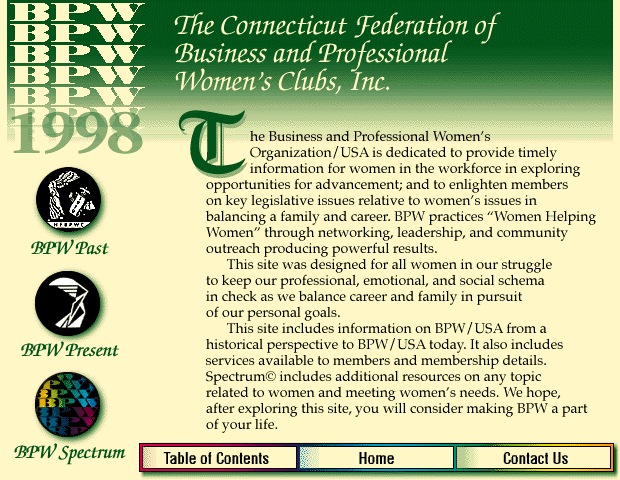 |BPW Past|BPW Present|BPW Spectrum|

|Table of Contents|Home|Contact Us|

To report a technical problem with this site, please contact dgallo@snet.net
Copyright: All content, design, art (not limited to but including photographs and logos) © 1997 owned by or granted permissions via the Greater Hartford BPW. Information gathered from this site may be used for informational or educational purposes only. Any duplication of information should include the copyright notice. This publication could include typographical errors. Changes are periodically incorporated.