This bread is one of my favorites! I love the contrast of the sweet raisins and molasses with the savory caraway flavor.

WELSH BREAD- Bread Machine Method
(Source: The Best Bread Machine Cookbook Ever: Ethnic Breads
M. Rosenberg, HarperCollins Books, 1994)
~~~~~~~~~~~~~~~~~~~~~~~~~~~~~~~~~~~~~~~~~~~~~~~~~~~~~~~~~~~~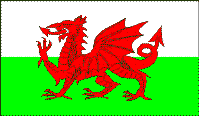 Click here for conventional bread method directions

INGREDIENT             SMALL LOAF	LARGE LOAF	TM*
distilled white vinegar	1 tsp		1.5 tsp		1 tsp
milk			2/3 c		1 c		2/3 cup
brown sugar		2 T		3 T		3 T
whole egg		1		1		1
egg white		0		1		0
unsalted butter		4 T		6 T		6 T
salt			1/2 tsp		3/4 tsp		3/4 tsp
molasses		2 T		3 T		3 T
bread flour		2 c		3 c		3 c
baking soda		pinch		1/8 tsp		1/8 tsp
caraway seeds		1 tsp		1.5 tsp		1.5 tsp
active dry yeast	1.5 tsp		2-1/4 tsp	2-1/4 tsp
raisins			3/4 c		1 c		1 c
Stir the vinegar into the milk.
Let stand about 30 min, until the mixture thickens.
Add ingredients (except raisins) but including the vinegar and milk, in the order suggested by your bread machine manual and process on the bread cycle according to the manufacturer's directions.
At the beeper (or at the end of the first kneading in the Panasonic, Sanyo, and National, or 10 min from the start of the rising period add the raisins.
===My Notes ===

*TM indicates amounts I used for the Toastmaster, which typically takes less liquids than other machines.
I soften/partially melt the butter (or margarine) in the microwave before adding.
This bread rises more slowly than other breads in the machine, so I use the "sweet bread" cycle. If you don't have this cycle, slashing the top after the second rise in the early part of the baking cycle seems to help.
I like this bread a bit denser, like a tea bread, so I usually substitute all-purpose flour for 1-3 cups of the bread flour.
The amount of yeast is very generous (and typical of that book). I have had very nice results with 1-3/4 tsp yeast and am planning to continue that practice.
The dough for this bread will be a bit softer than other breads, which is helpful for incorporating so many raisins into the dough!
---
Updated: December 21, 1996
Comments or questions? Write to me at suemaster@interport.net ...: remove "master" from the address.
Return to Main Food Page
Return to Curly Sue's Home Page