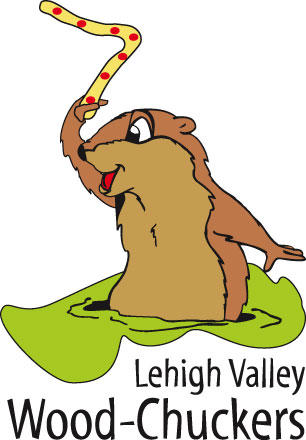 Yes, it's true. There is a boomerang club in the Lehigh Valley but it is very informal and highly unorganized. Our mascot Phil, to the left, is not exactly great at getting things on track. Members keep in touch by telephone or by using the groups yahoo list at:
Lehigh Valley Woodchuckers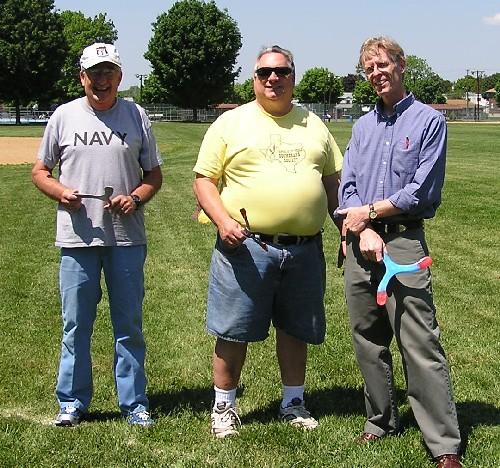 The Lehigh Valley Woodchuckers "officially" started when Chuck, Dave and Rob met one day at Irving Park in Allentown for a throwing session. We decided then to keep in touch and to form this loose knit group of local boomerang enthusiasts.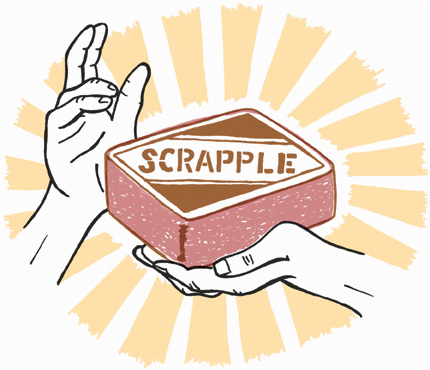 The Lehigh Valley Woodchuckers are powered by scrapple! There have been attempts from Texas based long distance boomerang enthusiasts to discount the mighty powers of scrapple and a challenge was issued. The challenge is for the PA long distance throwers to attend the Houston Long Distance Boomerang Shootout in October 2007 and best the distance set by Texan Pat Steigman. The Pennsylvania Dutch Long Distance Boomerang Team is in rigorous training for this event. Regular scrapple meals are part of the training. For more on scrapple, visit the club's scrapple page
by clicking here
For photos of the Pennsylvania Dutch Long Distance Boomerang Team in action during the 2007 Houston Tournament,
by clicking here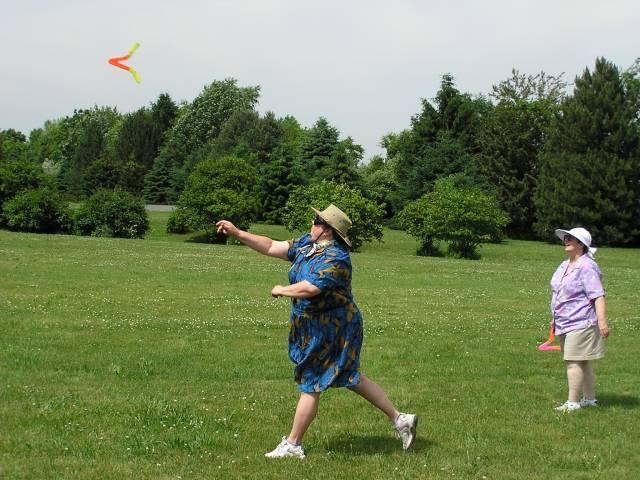 Want to see more photos of the club's activities like the photo to the right? Well surf on over to our photo page and see what we have been doing. The link is here at
Woodchucker's Photos
.