Remembering the Rutland Photo Gallery
---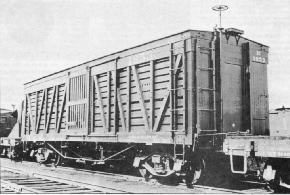 Stock Car No. 1953
This photo of Rutland single deck stock car # 1953 was taken by Walter Pecan at what is believed to be Alburgh, Vermont not long after emerging from the Rutland shops in August, 1938. #1953 was part of number series 1940-1980.
--Collection of Ray Muntz--
---
Click here to read a brief history of the Rutland's single deck stock cars.
---