Remembering the Rutland - Modeling the Rutland
---
Jordan Spreader X180
by Jim Otto
---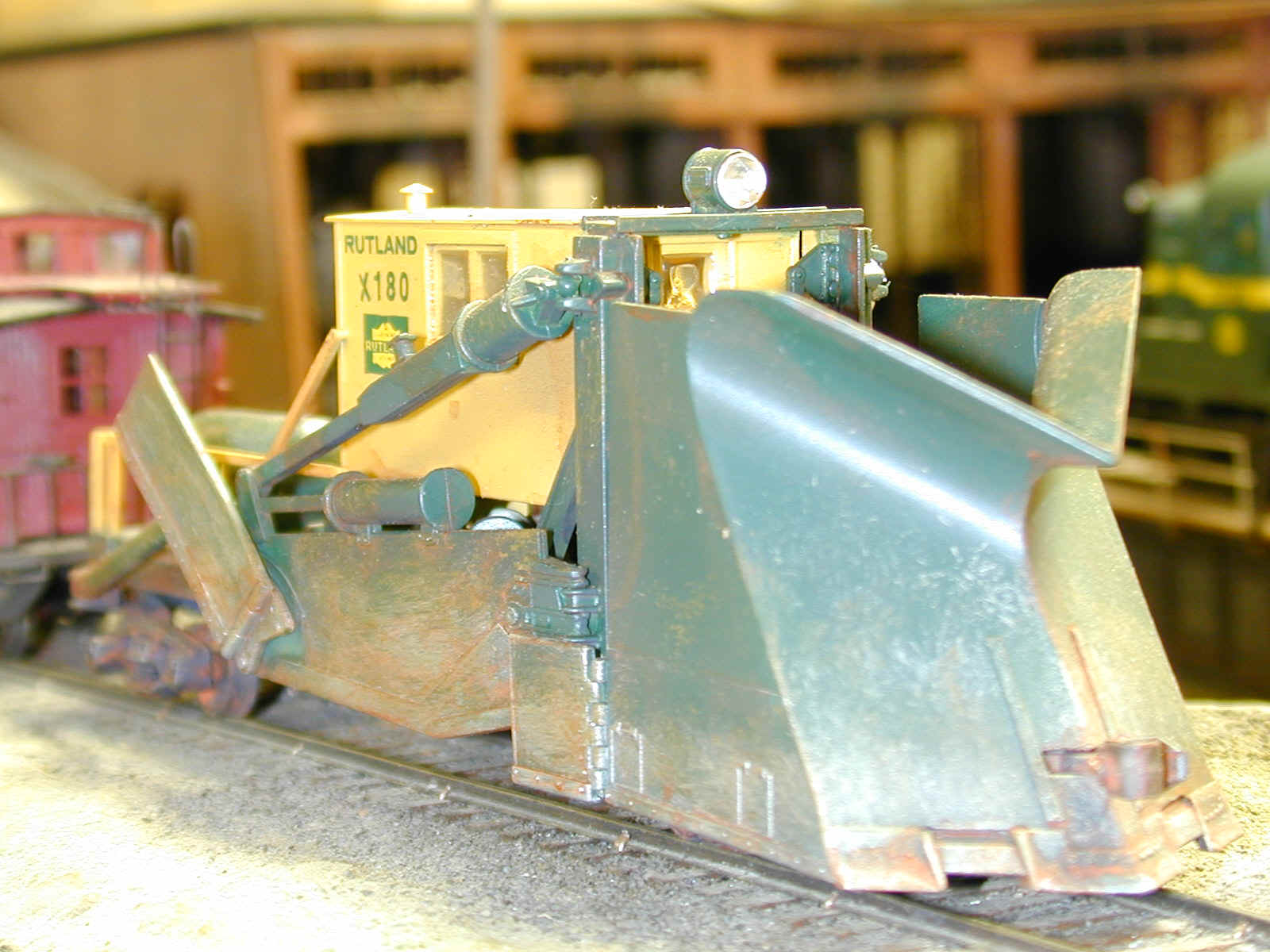 Image: Jim Otto
---
To create this spectacular yet inexpensive model of the Rutland X180 Jim began with a Walthers Jordan Spreader. The only additional details he added were a Calscale headlight with MV lens, sprung trucks and Kadee couplers. Jim used a mixture of 1/2 Accupaint Hunter Green and 1/2 Accupaint Vermont Green to achieve a very credible shade of Rutland green. The yellow is also custom, mostly Accupaint yellow with a splash of red to darken it. Weathering was done with various paints and Rustall brand weathering stuff. He plans to add the pneumatic lines and smaller ditch type lights when he gets the time.
As for decals, according to Jim, "Microscale didn't have the N scale Rutland diesel decals available when I built my spreader, so I used the Herald King diesel set [for the herald]." Jim goes on to say that he got the road name and the numbers from a Herald King caboose set and that he "kitbashed" the letter "X" from pieces. Says Jim, "I suppose the herald is too big, but I like the look." So do we, Jim!
Jim took the image with his new Nikon 950 digital camera.
---