Remembering the Rutland
---
Rutland Railroad Photo Gallery:
Freight Trains
---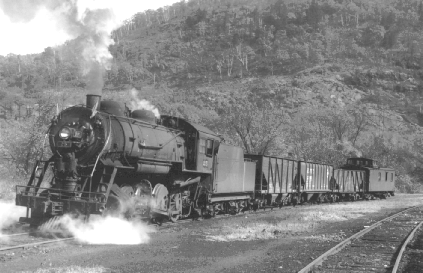 Bellows Falls Extra
On October 17, 1950, Rutland G-34-c #25 is ready to take a short extra up to Rutland. By the following April, #25 was history.
Photo: Preston Johnson
Collection of Wayne D. Hills
---
Train Number 20 at Rutland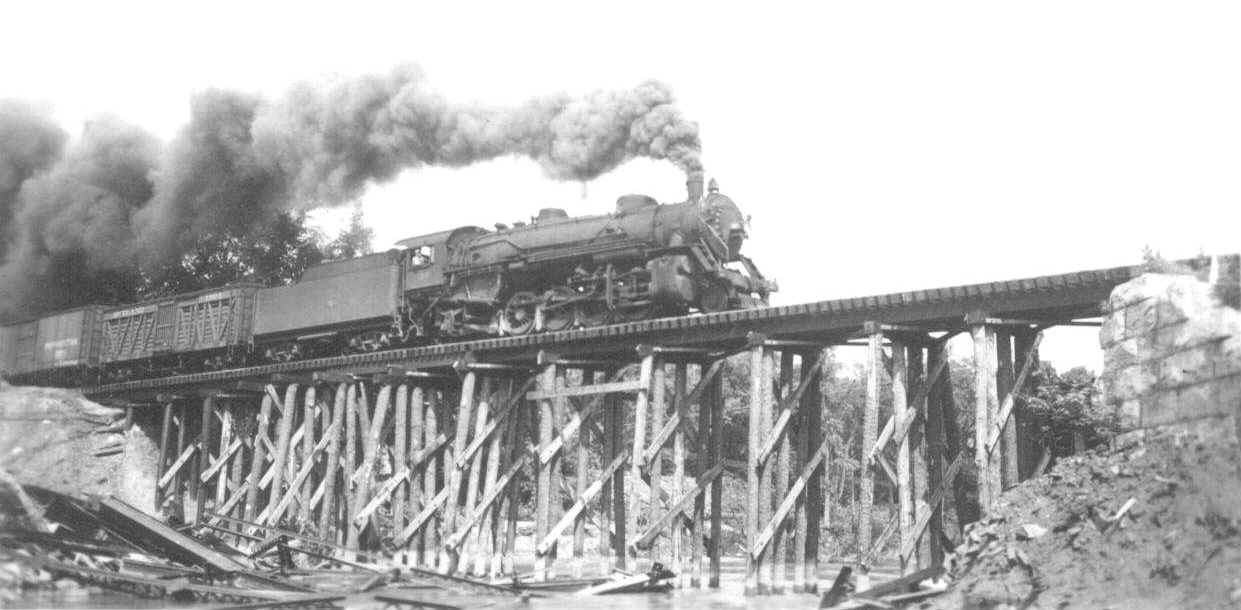 Image: Dave Barlow collection
On July 13, 1947 H. N. Proctor hiked down to the side of East Creek in Rutland to capture this dramatic image of Train No. 20 crossing the temporary trestle erected after floodwaters washed away the bridge here. Mikado 37 is in charge and stock car 1901 is on the head pin, followed by thirty more cars. See page 233 of Shaughnessy's The Rutland Road for Philip R. Hastings photo of the same train from a different angle.
---