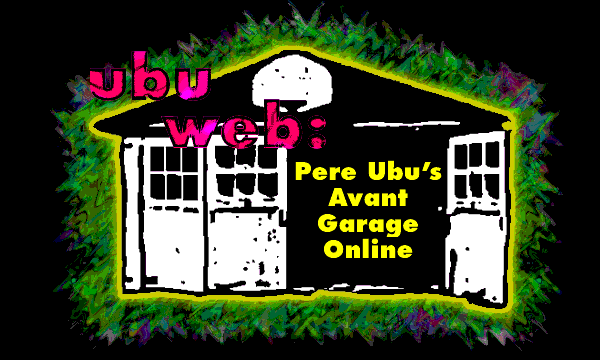 The Avant Garage Online
November 2000- The Avant Garage is no longer updated on a regular basis, but does contain a good deal of interesting and useful Pere Ubu information. For current news, including release information and tour dates, see below for links to the Ubu Projex web site.

The Ubu Projex Web Site
Ubu Projex is the art and business affairs directorate for Pere Ubu and related projex and "the prime source of useful and up to date [Ubu] information."
---


"Rock music is mostly about moving big black boxes from
one side of town to the other in the back of your car."
---
Advertisment: Wub-Fur Internet Radio. Because you understand rock.

---