Table
of
Contents



Welcome to Graphic Ideas' Bookstore.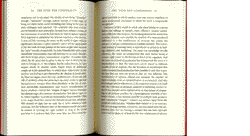 Amazon.com is pleased to have Graphic Ideas in the family of Amazon.com Associates. We've agreed to ship books and provide customer service for orders we receive through special links on Graphic Ideas.

Amazon.com Associates list selected books in an editorial context that helps you choose the right books. We encourage you to visit Graphic Ideas often to see what new books they've selected for you.

Thank you for shopping with an Amazon.com Associate.

Sincerely,

Jeff Bezos, President

Amazon.com Books

If you see a book title HERE that you would like to purchase, please click on the book link, and you will be taken to Amazon.com's SECURE WEB SITE. Graphic Ideas will be credited a percentage of your total purchases, for REFERRING you to Amazon.com. Please note, all payments are made to Amazon.com and you can be assured that your transaction will take place on a SECURE WEB SERVER.

Credit Card Security and Privacy are VERY Important to Graphic Ideas. Consequently, Amazon.com offers its customers a safe option for Internet purchases: The Netscape Secure Commerce Server (you may use Microsoft Explorer also), which encrypts any information you type in. If you prefer not to submit your payment on the Internet, you can phone or fax your credit card number to Amazon.com, or pay by check.

I'm sure privacy is very important to you, and Amazon.com protects your personal information as a matter of policy. Here is the lowdown on how Amazon.com, protects your privacy while online.

Did you know that Amazon.com offers gift-wrapping, lets you add a gift message, and will ship books anywhere in the world?

Here are Amazon.com's Shipping and Customer Service Options.

---
Visitors
---