Remembering the Rutland - Remembering the Milk Trains
---
Delaware Lackawanna & Western
42' Wood Milk Car
---
As modeled by Don Spiro.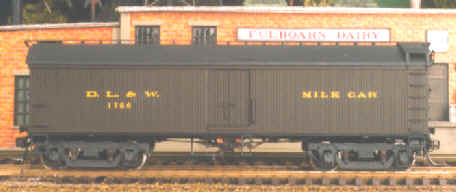 ---
Don Spiro modeled this HO scale DL&W wood milk car using a Railworks brass import. According to Don, "this car is from the earlier run that Railworks did a number of years back. You'll see it is a bit different than the car recently offered either in the set with the Rutland combine or as a single car. Now I live in DL&W country and around here the earlier car is considered closer to the DL&W's car..." Don took the photo in front of his scratchbuilt creamery based on the one at Grande Isle, Vermont.
---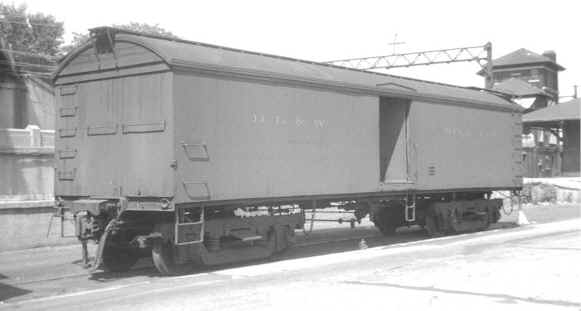 ---
DL&W Milk Car - Unknown Number
Seen spotted for unloading at Orange, New Jersey, this Lackawanna milk car has no visible number. The photograph is from the collection of Walter Olevsky and copies are available from Bob's Photos.
--Photo courtesy of Bob's Photos--
---