Remembering the Rutland - Modeling the Milk Trains
---
O&W Ice House
Two Modelers' Versions
---
O&W Ice House by Don Spiro
"This was my first use of styrene as a modeling medium. I believe the plans were from an archive re-print handed out at a monthly Ontario & Western Historical Society meeting at Middletown New York. The slats on the roof cupola were, needless to say, a !!@$%*& - er to construct!"
-Don Spiro
---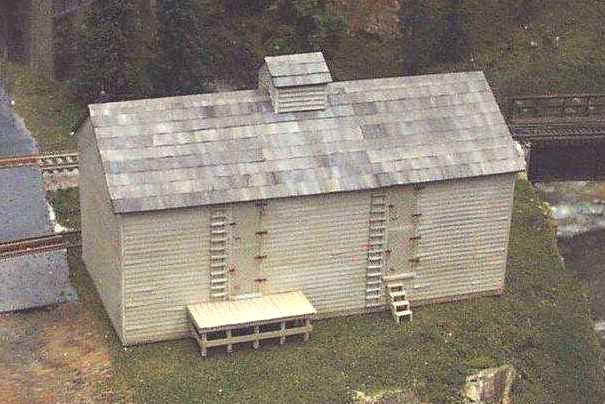 O&W Ice House by Ray Muntz
According to Ray, this model "is based on an NYO&W one from plans from Railroad Model Craftsman of August 1992." It was "modified to fit the smaller space available (and) is built from Northeastern wood."
---