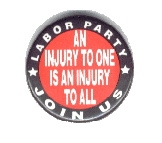 Home
About the Mass LP
Education
Health Care
Contact Us
National LP Home
Union Affiliates
AFGE Local 948, Boston
AFSCME Local 1730, Hawthorne
UE District 2, Greenfield
BMWE Lodge 987, Danvers
UE Local 279, Salem
BMWE Northeastern System Federation, Mansfield
UE Local 204, Taunton
IBT Local 122, Boston
MISU, Boston
UE Local 212, Pittsfield
PACE Local 1366, Waltham
SEIU Local 285, Roxbury
UE Local 259, Holyoke
UE Local 262, Boston
UE Local 264, Holyoke
UE Local 271, Beverly
UE Local 274, Greenfield
UE Local 223, Taunton
UE Local 226, Taunton
UE Local 240, Assonet
UNITE Local 377, W. Wareham
Massachusetts Labor Party
N.E. Office: 515 Washington St., 3rd floor, Boston MA 02111 617-531-0901 Ed Bruno, organizer
Read the new article on the Public Education campaign in the Boston Globe!
Stronger Public Education
Campaign with the Labor Party to put a strong public education question on your district ballot this spring and to win a big "yes" vote this fall:
"Shall the Representative/Senator from this District support legislation that
equitably invests state funds in local public schools for quality education;
reduces class size;
excludes use of voucher programs which siphon funds from public education;
bars for-profit schools from public funding;
suspends the MCAS test as the criterion for promotion or graduation; and
establishes an authentic and fair assessment system of educational progress for our students and their schools?"
The Labor Party will run Public Education campaigns in the following districts:
28th Middlesex (Cambridge)-Jon King 617-864-0842
30th Middlesex (Somerville)-Bill Bumpus 617-625-9070 wbumpus@rcn.com
5th Hampden (Holyoke)-Preston Smith 413-538-2151
10th Suffolk (W. Roxbury/Brookline)-Seamus Whelan 617-469-8734
12th & 13th Bristol (New Bedford) Ben Gibarg 508-999-6839
Volunteer by calling or emailing the contacts listed above.
Useful Education Links:
Privatization of Education in Massachusetts
">Coalition for Authentic Reform in Education (CARE)
Student Coalition for Alternatives to the MCAS (SCAM)
Mass Parents
The National Center for Fair & Open Testing (FairTest)
Massachusetts Teachers Association
MassRefusal.org
A useful piece on accountability