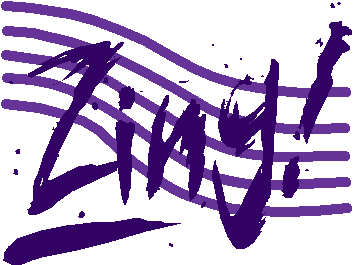 At the first rehearsal, on February 25, 1996, the original members of Zing! discussed goals and found that they all wanted the same thing: to work hard, to sing beautifully, and to make the audience remember them for the impact they had. Ever since that rehearsal, zing!ing together has become addictive! Three of the members met when they were members of the Harmony, Inc. barbershop chorus Women of Note. Two of them were on the prowl for a high quality quartet, a third was lulled into the excitement. Joining them in 1998 was a new fourth member with the same goals and love of great barbershop music.
Several years went by quickly. With only eight weeks and four rehearsals, Zing! made its first performance in April 1996 at the Harmony, Inc. Area 2 contest and convention and took home a very exciting third place and much encouragement from all the members of Area 2. With a long summer of rehearsals and individual singing improvement, Zing! hit the Harmony, Inc. International contest stage in November 1996 and was proud to place fifth. Again, the warm reception of Harmony, Inc. to the new quartet and style was wonderful. In 1997 Zing! won the Jean Eggleton award for their Presentation category scores in the International Quartet Contest.
Zing! was involved in a number of public and private performances. Exploits included being a part of the joint Music Educators' National Conference and Bose Corporation venture "In Harmony with Education." Bose engineers recorded Zing! and included the recording in the music theater multi-image portion of the program. Zing!'s segment illustrated (what else!) melody and harmony.
Restricting our Zing!ing to reunions, that happen less frequently than we might like, our last public appearance as Zing! was at Tracy's wedding in October 2003. Taking place only a few weeks after a Zing! reunion it was a great honor to wish Tracy and Kent well in their life together and share Tracy's love of making music with her wedding guests.
Follow the links below to meet the individual members of Zing!
---
---
| Zing! Homepage | History & bios | Contest diaries |
| Photos | Scores | Contact info |