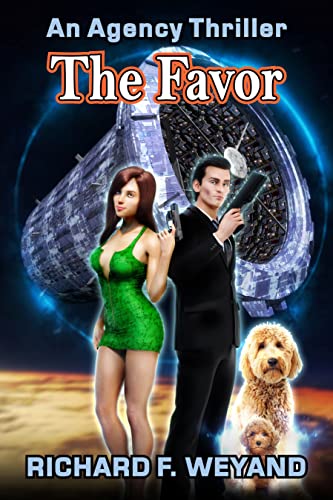 IT STARTED AS A SIMPLE FAVOR...
Bert Mangum, an operative for the secretive Agency, is back on the Crossroads space station waiting for a new assignment when Detective Elina Stavros of the Crossroads P.D. asks him to do her a favor.
Could he help her figure out how the dangerous and illegal drug RDT is getting onto the station?
But the more they dig, the more they find, until they're facing a cluster-wide drug manufacturing and smuggling operation.
Worse, if they shut it down, Crossroads will go under and the economy of the cluster will go with it.
Mangum, Stavros, and Sam, with help from Gloria Dent and Claude Portnoy, have to find a solution before the economy of the cluster falls down around them.
"Weyand hits another one out of the park! Suspenseful and fun, a great combination."
"Very well done. Two thumbs up!"
"Great sci fi spy story."