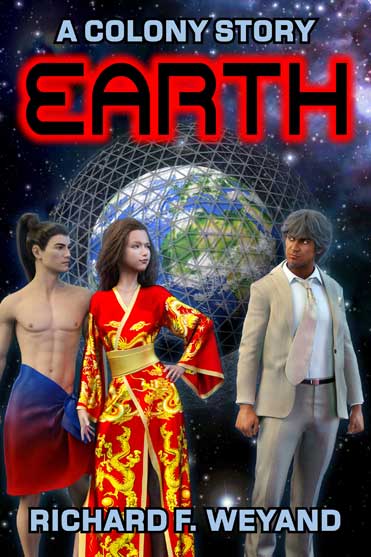 EARTH OWNS THE COLONIES?
Anup Patel gets out of the slums of Kolkata by stealing the money for his education, changing his name, and lying about his age. Now Jonathan David Wilson, Chairman of the World Authority, he believes Earth owns the colonies.
When ChaoPing and the Endeavour show up to extend the trade agreement to Earth, it all goes into the dumper. Wilson instead plans to finish his own hyperspace project and assert World Authority sovereignty over the colonies.
In his way stand Chen JieMin and Chen ChaoLi -- now Chen Zufu and Chen Zumu -- and the Chen's old friend Janice Quant.
Wilson and the Chen are both playing for all the marbles in this earth-shattering finale.
THE STUNNING CONCLUSION OF COLONY
"The delightful finale to the colony series."
"Outstandingly excellent conclusion."
"Can't remember a better series….."