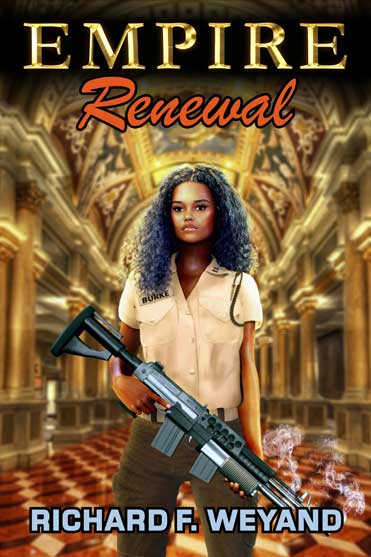 EMPIRE SERIES Book 16
WHAT HAPPENED TO THE EMPIRE?
The Galactic Empire is in a century-long period of decline. Emperor Augustus VI knows it. Ninety years old, he's seen it happen during his lifetime. He wants to stop it. His problem: none of his advisers sees it, and every measure he takes to stop it fails.
Historian James Ardmore sees it, too. Researching it has been his life's work. He submits his three-volume analysis for publication, but it's banned by Imperial censors.
Gail Burke sees it up close and personal. An Imperial Marine officer, she's been court-martialed for following Imperial regulations. Now she awaits the outcome of an appeal on the charges.
Together can they rescue the Empire from collapse?
"Excellent reboot to the series."
"Riveting. The characters feel like someone you know, and you don't want to put it down before you have reached the end."