NEW!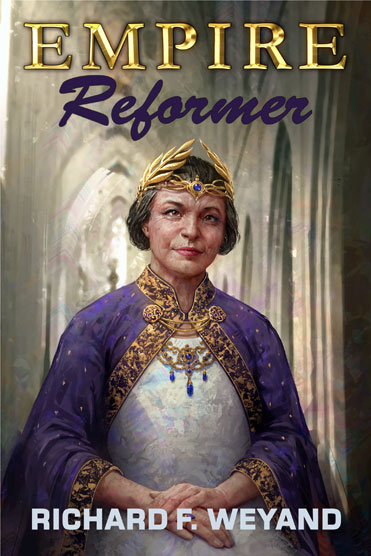 THE EMPIRE NEEDS A REFORMER
The Sintaran Empire rules three hundred trillion subjects on 150,000 planets. Two trillion of them are government employees. Ruling over this vast bureaucracy is the Imperial Council. Itís only check: The Empress, whose every decree is binding law.
The uneasy balance of power between the Council and the Throne is eroding. The corruption of the bureaucracy has reached staggering proportions when a true reformer ascends to the Throne. She has a long-term plan to reform the Empire.
What remains to be seen is whether the new Empress and her young allies can succeed, and at what cost.
"Great sci fi book filled with optimism and hope for reforming a sick political system."
"In many ways, This is an incredible book."