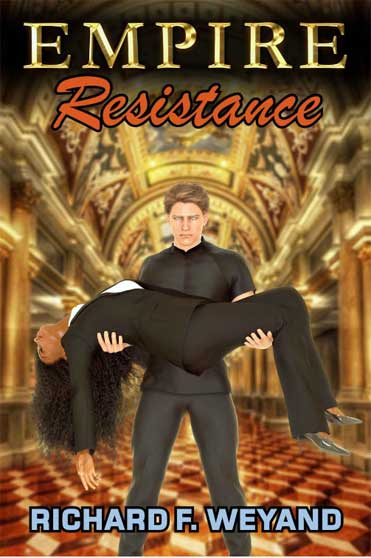 EMPIRE SERIES Book 17
IMPERIAL ASSASSINATION!
Mere hours after the coronation, Gail Anne Burke - the Empress Arsinoe - is struck down and lay dying. The attack was by the unlikeliest and most unexpected of methods. Tracking down the method is the first order of business.
But who is responsible? The enemies of the Throne, now bent on reform, are almost too numerous to count. The sector governors, estranged from the Throne and unwilling to give up their power. The old nobilities of the Alliance nations, yearning for royal status once more.
And the hidden enemy, the subtle enemy, the enemy behind the scenes: the plutocratic families of the old Democracy of Planets. Wealthy, powerful, and bent on bringing down the Empire that defeated them three centuries before.
"A conspiracy jaw-dropping in its scope."
"Surprising, well worth reading."