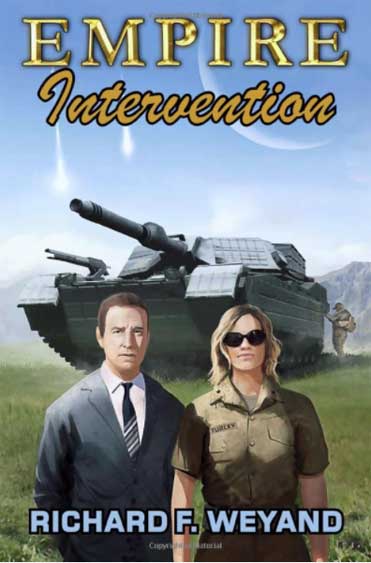 EMPIRE SERIES Book 13
Forty years ago, the Emperor Trajan committed to supporting the Western colonies and not interfering in their politics. But when some colonies fall into tyranny, must he support despotism without intervening?
Officially, yes. Unofficially, not so much. The Empress Amanda and Dieter Stauss conspire to overthrow the tyrannies, sending in a mechanized brigade of retired Imperial Marines.
Brigadier General Ann Turley (IM, ret) has to figure out how to sneak an armored invasion force onto Julian, overturn the government, and not just kill everyone who gets in her way.
For an Imperial Marine, that's a tough assignment. But Section Six sends Paul Gulliver, and he has his own ideas.
"A good read that definitely leaves me wanting more."
"A world I want to visit."