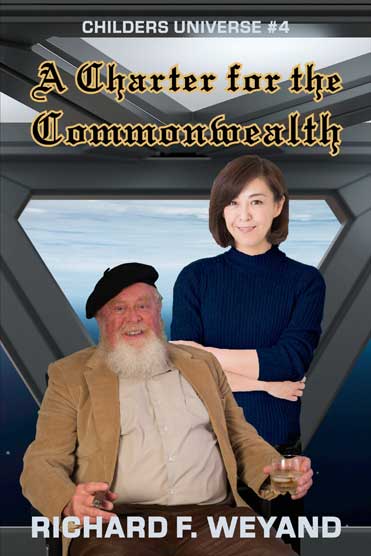 This is the fourth book in the Childers Universe. It is the prequel to Childers.
THE COLONIES ARE REVOLTING
Earth's oldest colonies are no longer struggling outposts, they are vibrant, productive economies. They have become huge sources of income for Earth's plutocratic ruling families. But Jablonka Planetary Governor James Allen Westlake VI and his childhood friend, mining magnate Georgy Orlov, see a brighter future down a different path.
They recruit two eccentric academics, Gerald Ansen and Mineko Kusunoki, to create a new government for the colonies, that the colonies can split from Earth and seek their own destiny.
They know Earth will fight the split. What will they do when the Earth Space Navy comes calling?
"If you want a read that has characters you think you can see out of your peripheral vision this is it. Started it just got finished now its past time for bed."
"Awesome book!!! Great prequel to the Childers Universe.... how everything got started, fantastic read and as hard to put down as the rest ... and you can read it before the original trilogy or after."