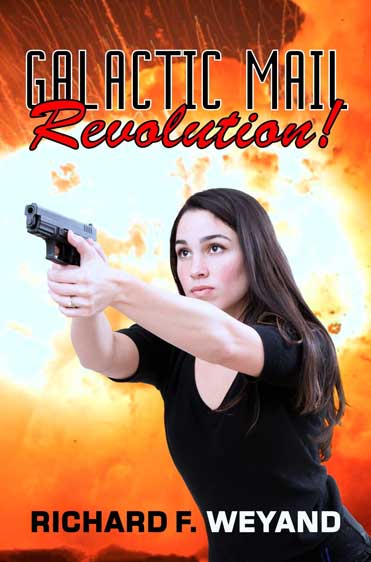 This is the third book in the Childers Universe.
Military genius Jan Childers founded Galactic Mail & Defense to put an end to interstellar war by fielding an overwhelming military force. Funded by the universal provision of mail and freight services, Galactic Mail stood as the protector of all human star systems against interstellar incursions. Childers' one great fear was that Galactic Mail would sooner or later morph into a galactic government that would devolve into tyranny.
One hundred and seventy-five years later, her fears are coming true. Galactic Mail has begun to come off the rails, interfering in the internal affairs of planetary governments, coercing them to follow its dictates or face its terrible military might.
But what the leadership of Galactic Mail does not know is that Jan Childers put in place a mechanism to pull Galactic Mail back from tyranny. Twenty-four chains of its founders' descendants keep watch over Galactic Mail, ready to intervene if it strays from its charter.
Twenty-four Watchers, pitted against the largest organization in human history. But one of them is Patricia Dawson, Jan Childers' seventh great grandchild, and heir to her determination and strength. Dawson will destroy whatever she has to destroy, and kill whomever she has to kill, to pull Galactic Mail back from the descent into tyranny.
"Clever and generally satisfying installment of this series."
"Tyrants Beware."