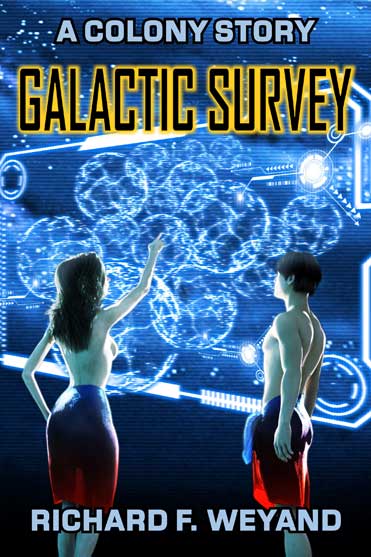 THEY FOUND HYPERSPACE. NOW WHAT?
Chen JieMin hypothesized the existence of hyperspace. The government of Arcadia put a project together to build a hyperspace probe. Chen ChaoLi managed the project to build a successful probe and transition it there and back.
But hyperspace is still just a curiosity, no more. Unless they can figure out a means of propulsion in hyperspace, it is a purely academic exercise.
Even with a means of propulsion, Where will they go? The locations of the colonies were kept secret from each other and from Earth. Where are the other colonies, the best potential destinations for a hyperspace ship?
And if they space to a colony, how will they be received?
"Another great tale from Richard Weyand."
"Intriguing story!"